Wholesale Stacked Disk Necklace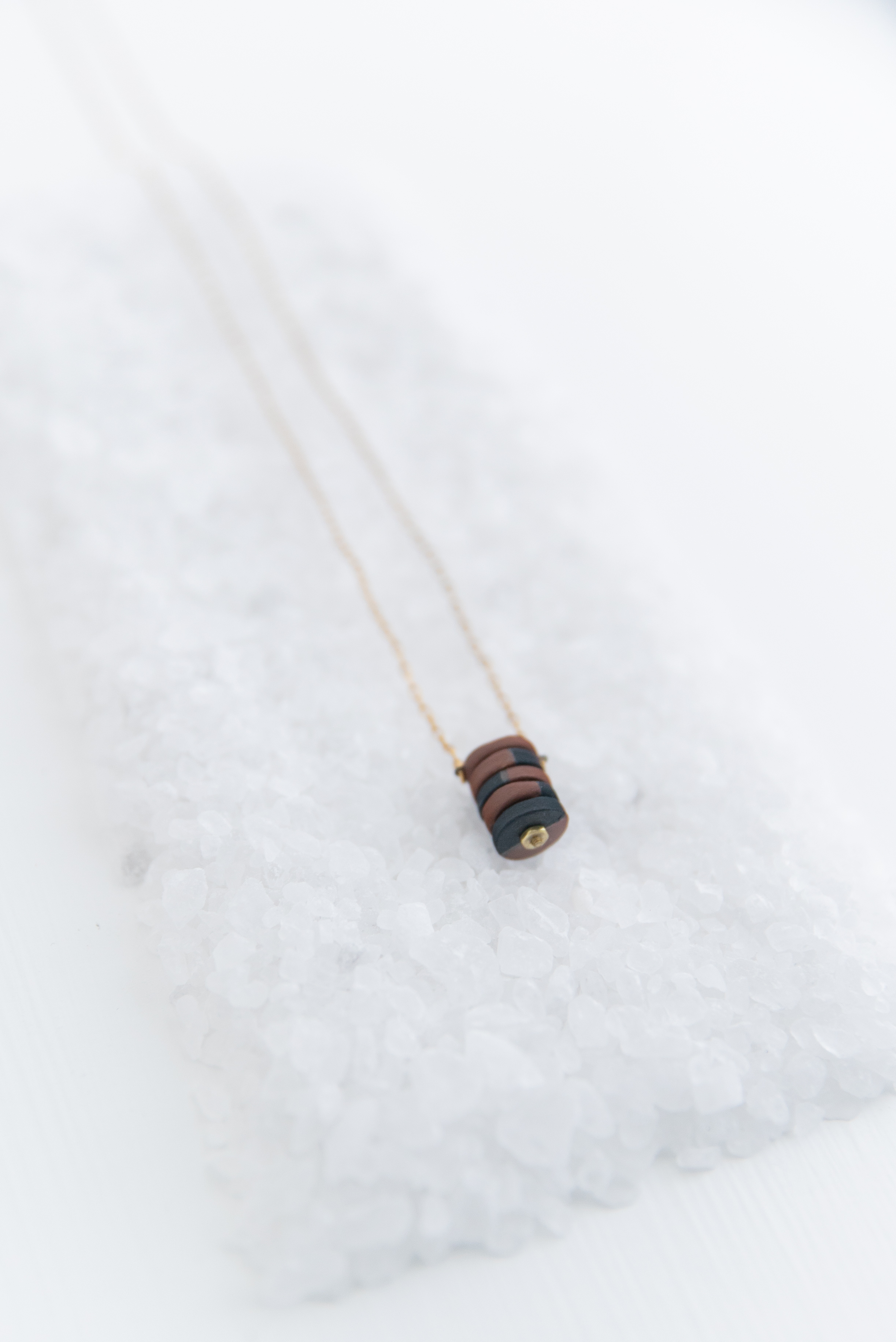 Wholesale Stacked Disk Necklace
The Stacked Disc Necklace adds an edgy, modern touch to any outfit. Five porcelain disks, color blocked in warm terracotta and ink matte glazes, are stacked on a charming miniature gold screw set and hang from a thin gold or copper chain. We're confident this will become your new favorite necklace for layering!
o Chain length measures 31"
o Stacked porcelain disks measures approximately ½" diameter x ¾" long
o 24K gold plated chain or copper chain that is lead and nickel free hypoallergenic
+ This listing reflects the wholesale price. The suggested retail price is $42.